Gain efficiency in your management
"The process required for managing expenses in the back office has been simplified by approximately 70%."

Francisco García
Head of Finance Administration

Set alerts and take control of expenses
"We have saved about a 75% of the resources that were earmarked for the task managing expenses."

Miguel Ángel Escudero
Deputy Managing Director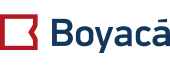 Recover more VAT and take advantage of your resources
"At the moment we make a VAT recovery with Captio our project is already profitable, because the cost of the implementation is covered."

Maribel Martin
Development of financial projects

Protect your data with the most secure solution
"The process of managing expenses with Captio gives us reliability and tranquility"

Javier García
Director of Administration and Finance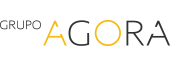 Cumple con el Suministro Inmediato de la información
"Tener la homologación de hacienda y cumplir con el SII era algo imprescindible para nosotros."

María Alonso
Técnico contable