It is calculated that in Spain alone the organization of company events generates a turnover of approximately €5,000 million. This remarkable figure is justified by the importance of these activities in fostering and strengthening interpersonal relationships, building loyalty, and ultimately, closing sales and doing business.
Advantages of organizing a company event
The concept of corporate event encompasses company dinners, meetings, conferences, symposiums and even recreational activities for employees.
Whatever form they take, this type of activity occupies a very important place in companies' communication strategies due to the advantages listed below:
1) Events, meetings and other activities are very effective communication tools both at an internal and external level
This means they are very positive both in advertising the company's products and services to actual and potential customers and other companies in the sector, and in launching internal information campaigns and strengthening ties between the employees themselves.
2) They enable and foster interpersonal relationships
Company events provide a great opportunity to network or widen our network of contacts and to meet customers, colleagues and other professionals in person.
3) They improve motivation and working mood
Few activities may be as effective in motivating employees and helping them regain their strength or fight the stress caused by daily working routine as a conference or meeting combining work and play in an attractive setting, for example.
Another variant could be the organization of a recreational activity such as a paintball championship or a gastronomy workshop, where a company's employees have the opportunity to strengthen ties, bridge differences and get to know each other personally, not just as workmates. The possibilities are endless.
4) They reward achievements and recognize success
The organization of a special dinner or party may provide an ideal context for the collective recognition, appreciation and celebration of specific successes and objectives achieved by a professional, a team or the whole company.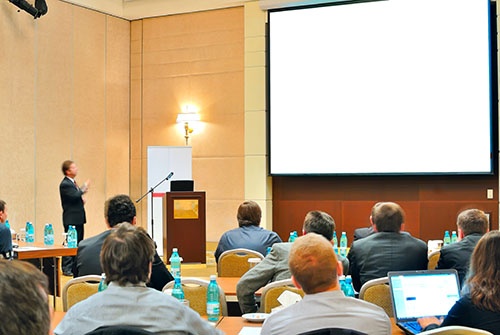 5) They promote business and sales
From a quantitative perspective, the main benefit of these events is that they permit sales to be increased and business to be done due to the strength of the contacts made and their promotional effect.
Despite the rise of new technologies and the virtual environment, face-to-face interaction remains one of the most effective ways to get new customers and close sales agreements.
Organizing a profitable and effective event is no easy task, since it is necessary to consider and interrelate very diverse factors: technical and human resource issues, compliance with the budget, definition of objectives, etc.