The internet is full of gadgets designed for all types of situations. With such a huge range of gizmos on offer, we can find everything from great ideas to inventions by crazy scientists. Browsing through the loads of travel gadgets available, we found the following items specifically for business travel. We are not sure which of the two categories above they fall into, but they are all interesting nevertheless.
F1 Snooze Pack
Everything you need to keep comfortable throughout aeroplane and train journeys. This pack includes earplugs, sleeping mask, inflatable neck cushion and other handy bits. Take the stress of screaming kids and a stiff neck out of travelling. Simply indispensable.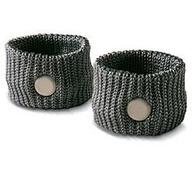 Motion Bands
Motion Bands add an esoteric touch to your luggage. These help to relieve travel sickness by putting pressure on a mysterious point on the inside of your wrist. Do you think it works?
Big Piggy Power Bank
This is certainly a must-have if you have to visit customers in far-flung places. Big Piggy Power Bank charges up with solar energy and stores it in an 800ma lithium battery. Once charged, the world is your oyster. You can charge your iPhone, Blackberry or mp3. The sun factor is a little slow (needing 15 hours to charge fully according to the manufacturer). Luckily, you can also pre-charge it using a USB and save it until you need it. A spare battery, if you will.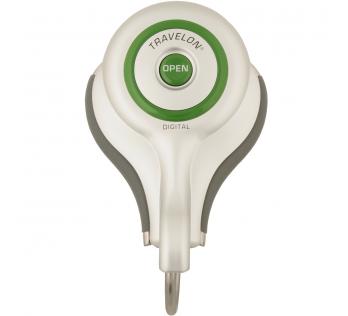 On Your Weigh Luggage Scale
If you are one of those people that always has trouble with the maximum luggage allowance on airplanes, this will suit you down to the ground. This portable scale lets you weigh your luggage wherever you are. Just hook it on and pick up your luggage with the two handles. If the screen goes green, you won't have any problems at check-in.
Humidificador portátil
Keep dryness at bay in your hotel room. Simply fit a bottle of water to the humidifier and enjoy and a clean, moist atmosphere. The manufacturer has got it all covered. It fits with most water bottles, it switches itself off automatically and it is very quiet. In addition, it comes with a current adapter, so it can be used all around the world. And it only weighs 200 grams!
We have found these gadgets in the Flight001 catalogue and we think they are great. Have you seen any other interesting gizmos for business travel?
P.S. If somebody tries out Motion Bands, let us know what the experience is like!