In today's globalised world, any company that intends to expand its business horizons or do international business, is preoccupied by internationalisation. In the following post, we will reveal what are considered to be some of the best countries in which to start a business.
Prior to beginning the internationalisation process, companies redirect their company strategy. They decide where to direct their expansion efforts according to their status, their product or services and the market they have to break through. Although it is true that other factors need to be considered, such as taxes, bureaucracy, protection levels for investors, among other advantages and difficulties that can predetermine the opening of a new business. That is to say, what is referred to as business friendly.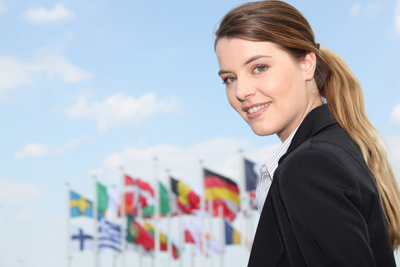 According to the report Doing Business from the World Bank 2016 60% of world economies improved their business regulation last year. This report from the international agency took into account factors such as days on which there was spending, and opening and administrative costs, among other things.
One of the insights from the report is that Singapore is today considered the easiest country in which to do business or start up a company. Thus, for another year, it tops the business ranking of companies thanks to its regulation, which favours wealth and employment. It is followed by New Zealand and Denmark. The United Kingdom is in sixth place out of the 189 listed in the "Doing Business" ranking. The United Kingdom's ranking this year is the same as it was last year. Its position in "Doing Business" shows that it continues to be one of the countries where it is easier to do business.
The list continues with, in this order, United States, Sweden, Norway and Finland.
On the other side of the scale are the countries where it is most difficult to set up a company: Eritrea, Libya, South Sudan and Venezuela.