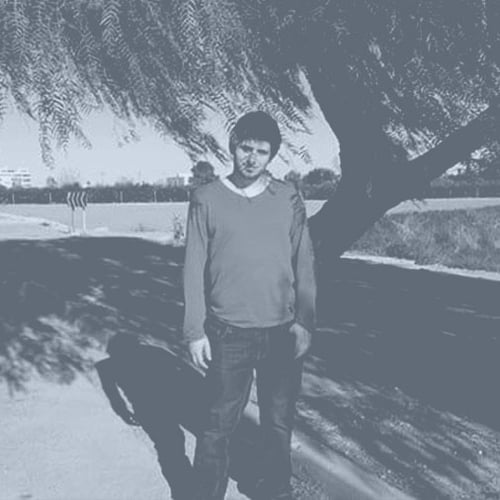 Aaron Castells
Support
Aaron loves being ahead of the pack, whether it's discovering new series, cooking innovative dishes or learning to use the latest technology. This allows him to apply different approaches to the problems he finds in his work, without leaving loose ends.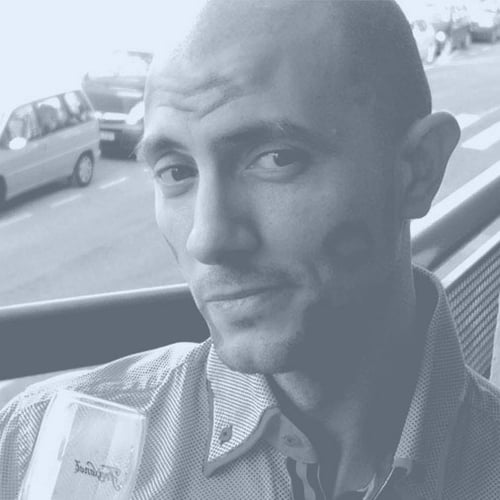 Adan Ejarque
Product
His function is so essential that we always want to smother him in kisses. Adam is a magician: he ensures that everything that goes on in the background at Captio works perfectly.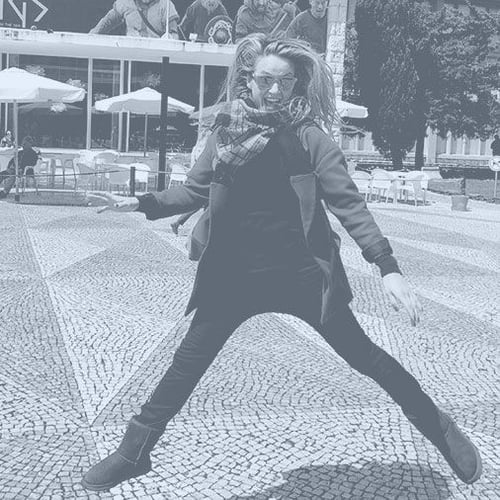 Alba Martínez
RRHH
Alba's mantra is "everything goes better with humour" and she applies it to perfection at all times. Her love for people has made her our human resources director even though her favourite humans are not in our offices: they're her children.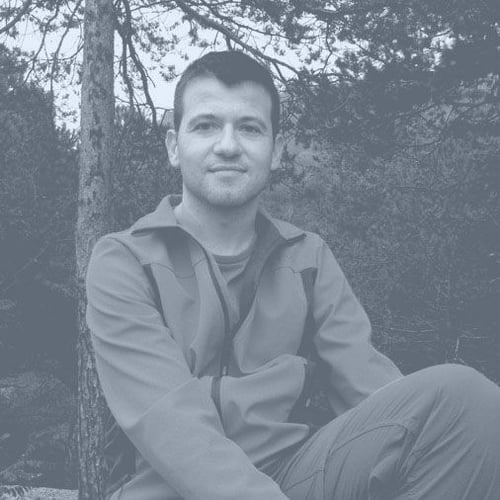 Albert Aixendri
Product
Albert isn't a weather forecaster, but he does spend his days worrying about clouds, specifically Captio's cloud. In addition, he loves to be surrounded by nature and says that he has geek blood running through his veins.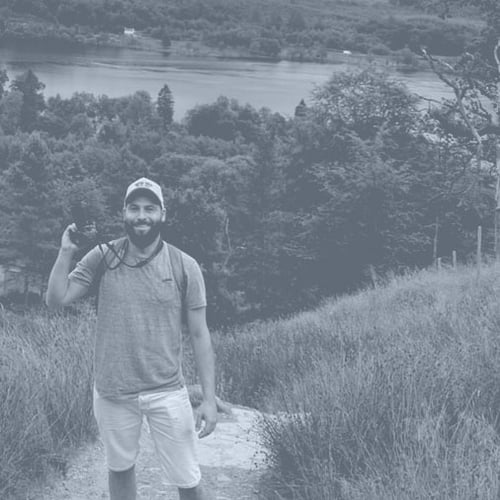 Albert Mauri
Design
Our designer loves to surround himself with all types of art, either through his passion for film posters, cult series and tattoos, or when endlessly drawing and creating his own. This is why he puts all his art into pampering the Captio App and brand.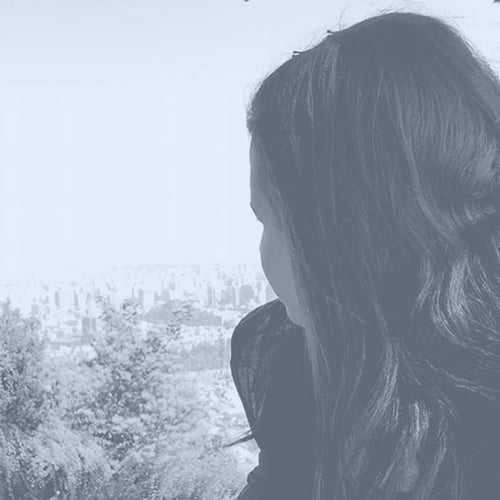 Andrea Musumeci
Customer Service
Andrea is passionate about numbers, processes and transformation. All this, added to her experience, makes simplifying our international partners' projects one of her strong points.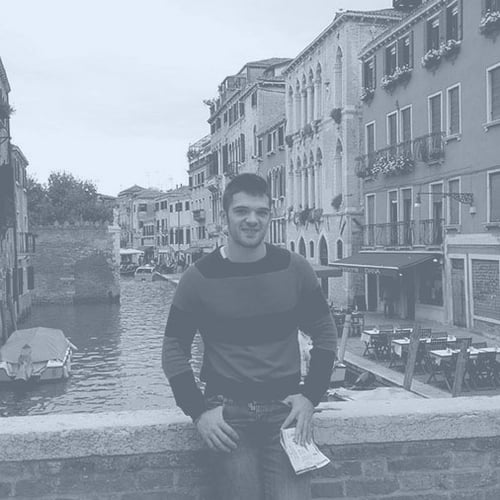 Carlos Cristòful
Product
Carlos distils energy, a lot of energy. To access it, he has the habit of walking while talking on the phone. His current record in the office is 5 km.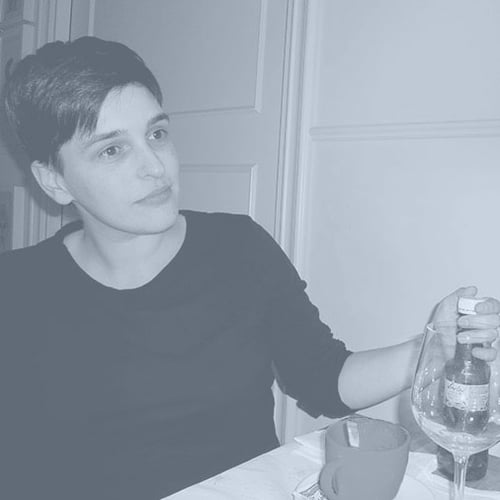 Carmen San Martín
Customer Service
Carmen brings her perspective as a maths graduate to project management. If she has a mantra, it would be related to the importance of analysing our customers' needs.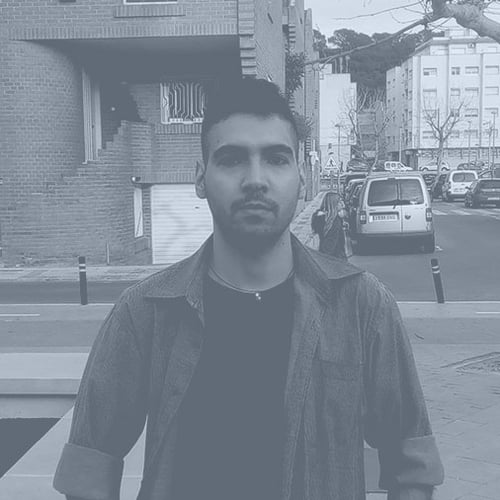 Douglas Castañeda
Product
Douglas is always listening to j-pop and j-rock, even in the Captio offices. He was born in Venezuela, and although he prefers cold climates, his tireless enthusiasm for programming has brought him, and his Japanese novels, to the heart of the Ebro Delta.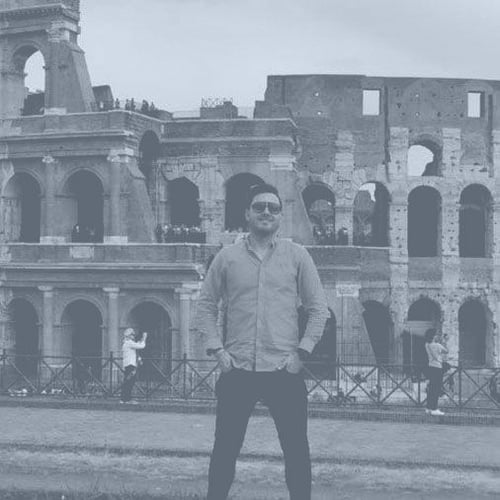 Fernando Pereira
Product
A lover of volleyball and paddle surfing. Hungry to get to know people, destinies and experiences, Fernando values the little big things. This is the source of his hawk's eye for detail and sixth sense that guarantees the quality of our services.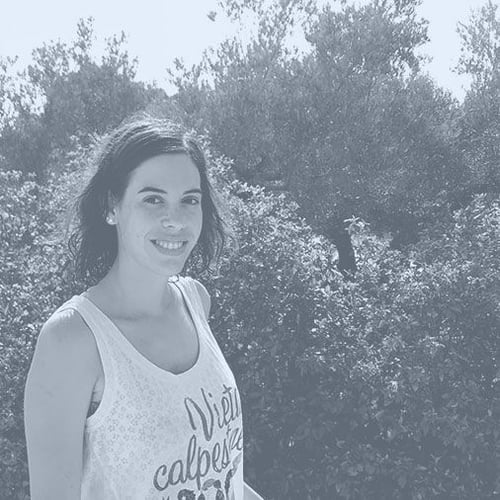 Gemma Madueño
Customer Service
Gemma can't sit still, she always has something to do, somewhere to go or something to tell you. She believes in the Do-It-Yourself philosophy, and what she does best herself is take care of our customers.
Iris Bueno
Customer Service
We're lucky that Iris combines her second Dan in Judo with an easy-going nature and inexhaustible patience. When she travels, she loves to deliberately forget about plans and go off on adventures in her van.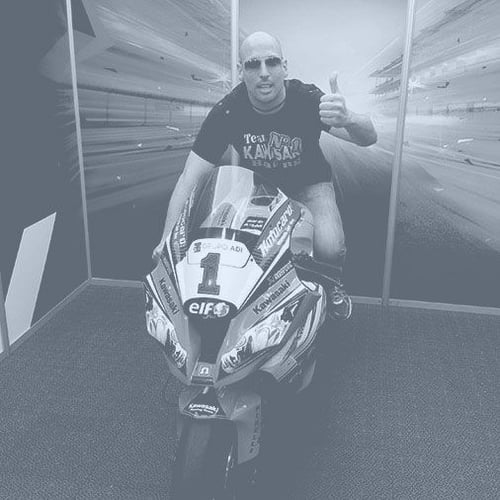 Ivan Tomàs
Product
Everyone in the office knows how difficult it is to tempt Ivan to stray from his set course. His iron discipline helps him to face sporting challenges as a runner and other challenges as a developer.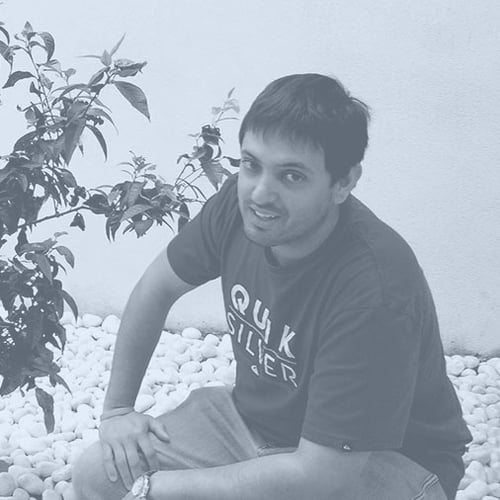 Javier Arqués
Product
Half computer geek, half farmer. Javier grows rice and nurtures perseverance, resolution and good practices in software development.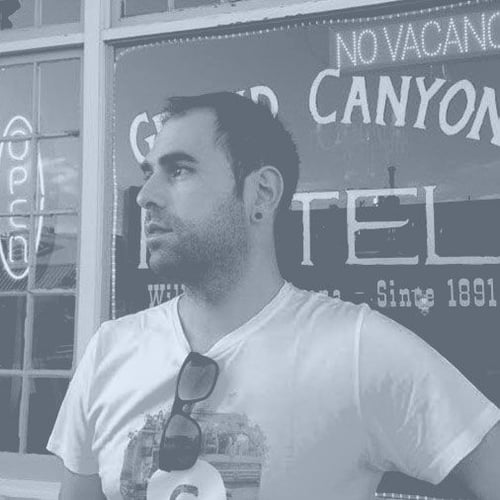 Joan Marc Montesó
Product
The world of computers captivated him as a child and led him to become a developer. To prevent his wrists from rusting up, he plays various racquet sports.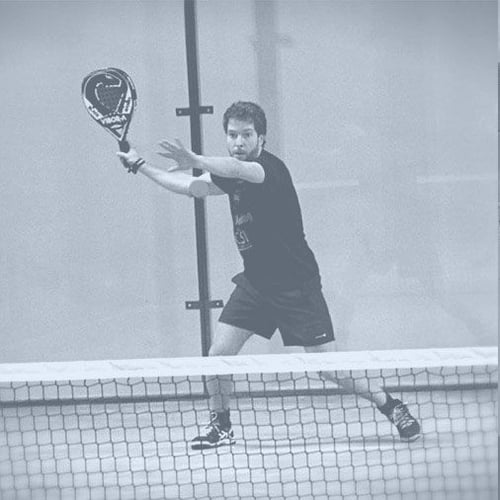 Joaquim Segura
Revenue & co-founder
He looks after Captio's entire value chain, brews craft beer and plays paddle tennis, even if it's late at night. We have calculated that Joaquim's days last about 28 hours.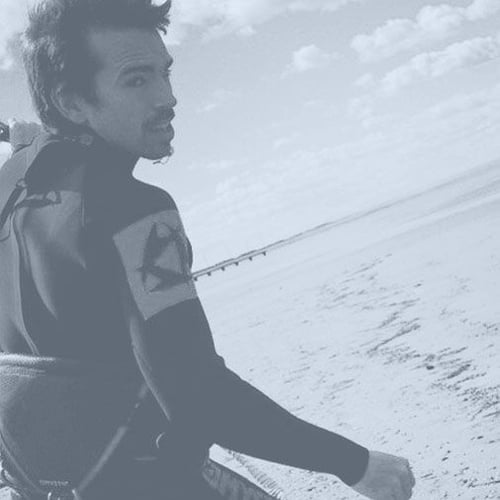 Joel Vicient
CEO & founder
"0s and 1s by training, startups and the internet by vocation, kitesurfing and the sea as a passion." Concise, with a poetic touch.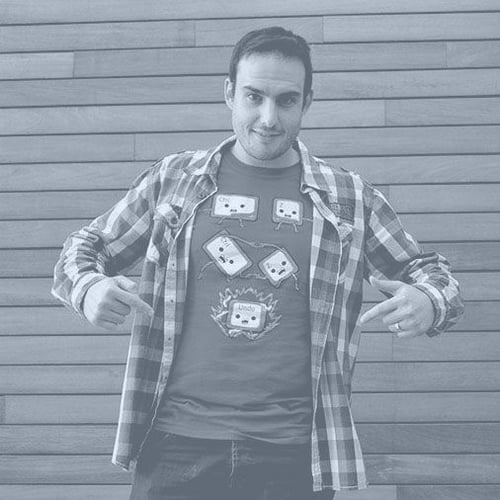 Jordi Olid
Product
Jordi is and dresses like a real programmer. Apart from wearing wacky T-shirts around the office, he was previously a DJ and now dedicates his free time to the world of agriculture.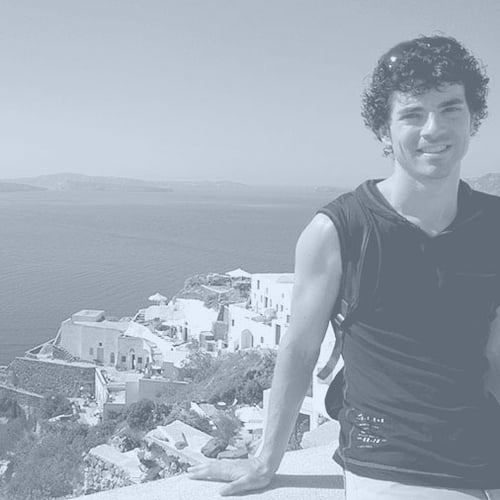 Jordi Panisello
Product
A convinced sceptic and devourer of information. Jordi is interested in classic novels, science fiction, technical books and popular science. He uses his critical spirit to ensure that Captio's code is bulletproof.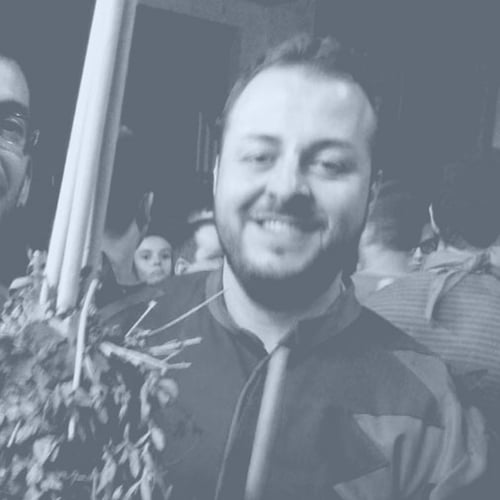 Jordi Sala
Sales
Jordi the all-rounder. He started studying medicine, but ended up in computer engineering, he's a tenor in a choir and loves epic metal. He has other, more peculiar, hobbies that don't fit into a brief description.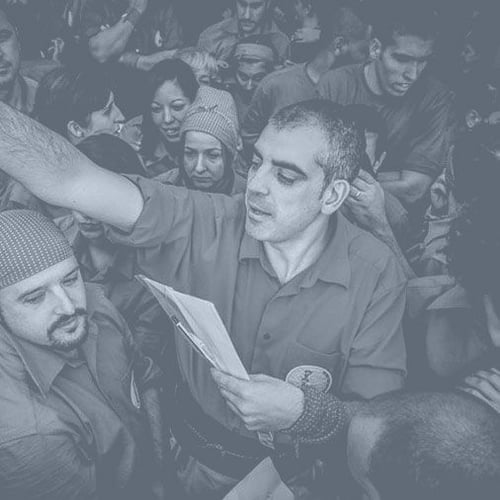 Juanan Romero
Product
He can draw lessons from anything. His experience building human towers as a Casteller has taught him that a good foundation is the key to developing any structure. Juanan applies this, and other truisms connected to his hobbies, to the back-end.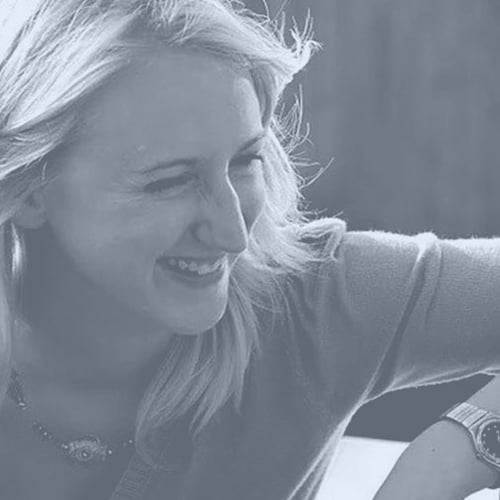 Karin van den Broek
Support
Karin is, without doubt, one of the most creative minds in our office: in her spare time, she loves doing all kinds of handicrafts, from scrapbooking to cake decorating. This is why she always finds the most creative ways to solve the problems of Captio's users.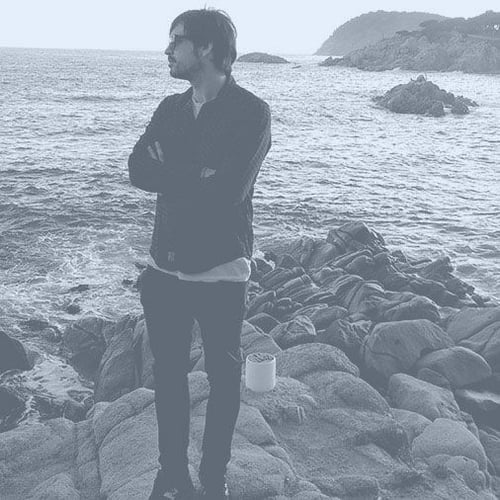 Lluís Claramonte
Product & co-founder
Lluís loves to build things from scratch and work in a team. When not running a small army of programmers, he is tidying and arranging his record collection or gazing mysteriously off into the distance.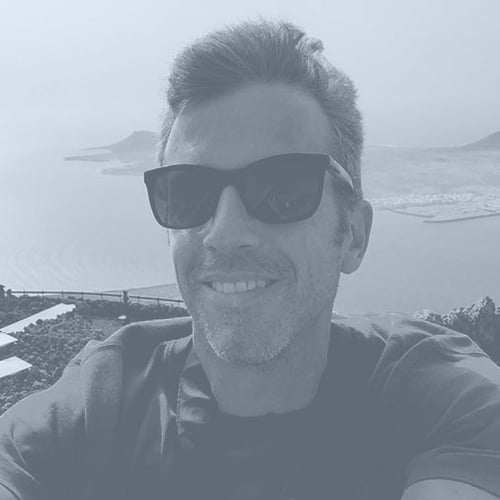 Marc Montardit
Finances
Marc has spent over 10 years applying his knowledge of finance in the ICT sector. He loves to immerse himself in numbers and in the waters of the Costa Brava, where he goes scuba diving. When he told us he hated paperwork, we knew he would take to Captio like a fish to water.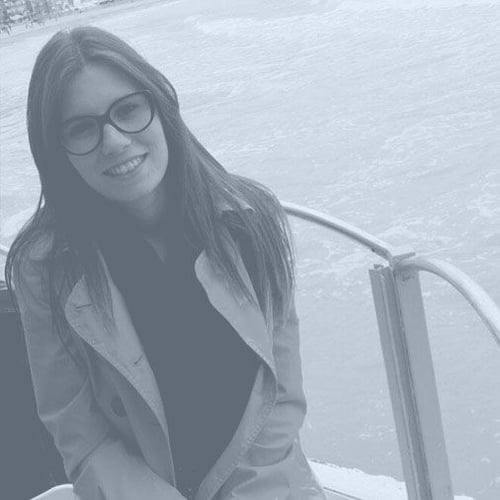 Maria Espuny
Finance
In the office we know that when we have a question, we can always trust our own special Oracle. Is there a problem with an invoice? How much has the MRR gone up? What's the Wi Fi password? Maria has the answer.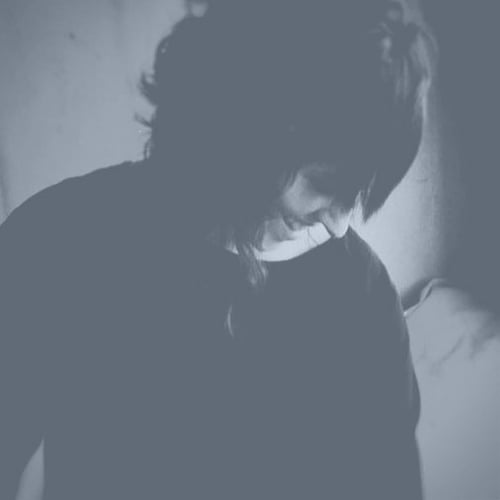 Marta Griso
Customer Service
Marta holds the unofficial/honorary title of Captio party planner. Her energy and joy are contagious, and she goes out of her way to use them to energise both our team and our customers.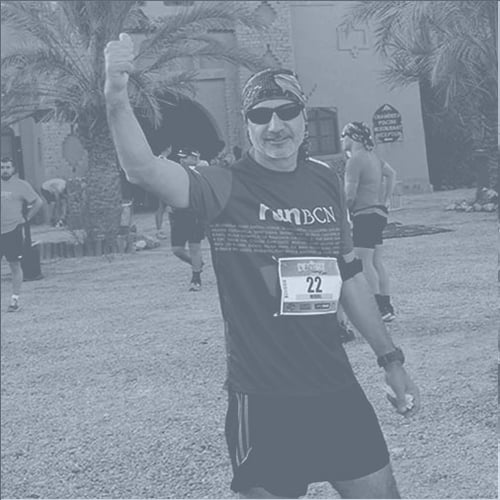 Miquel Bada
Marketing
Miquel lives to travel. He also loves racing, whether running or skiing, in summer or winter, in cities, mountains or deserts. This is why he now travels the world in search of the best partners for Captio.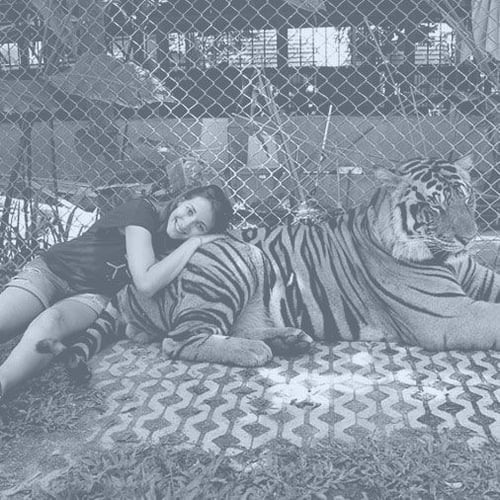 Myriam Zanatta
Marketing
"All the world's problems are communication problems," is Myriam's motto. To tip the balance back in the right direction, she strives to clarify our corporate communications. In her free time, she loves to travel with her family, read and tame wild beasts.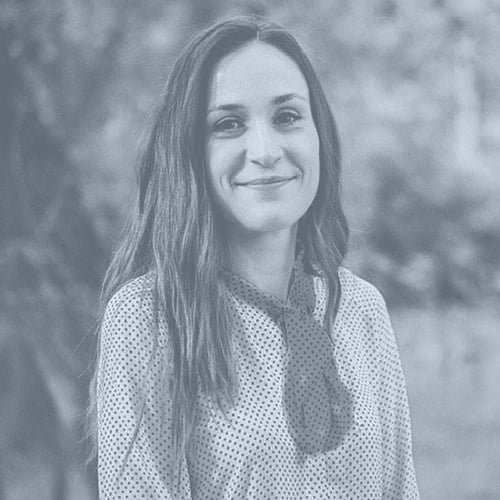 Natalia Sánchez
Customer Service
She loves cheese, fitboxing, escape rooms, music and crime novels. As a detective rather than a techy, she uses her ingenuity as an escapist to simplify the complexity of our projects.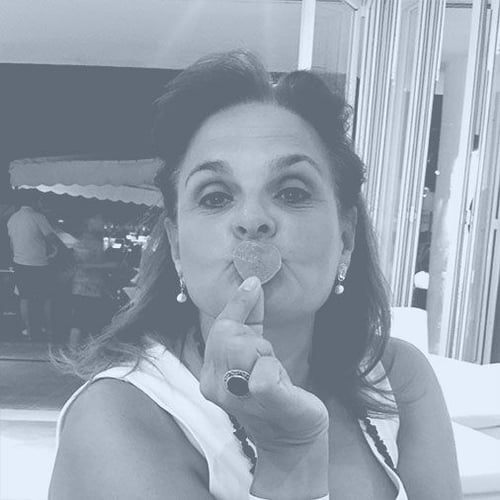 Paloma Gutiérrez
Sales
Although her first love was psychology she ended up studying computer science. Maybe that's why she feels so at home with Captio. Paloma is all about love and she likes to share it, so her house is always full of people at the parties she throws. Her favourites are costume parties. At any one of these we're bound to bump into some of our partners.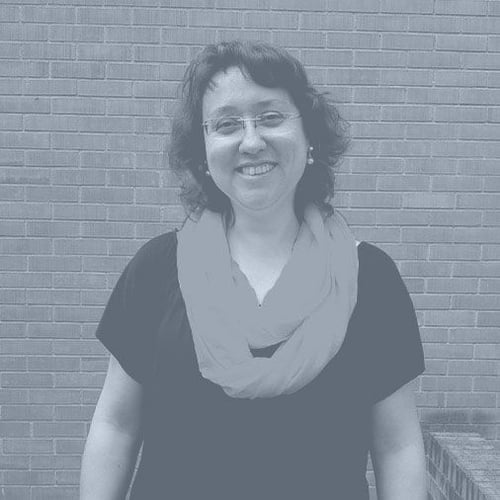 Patricia Pramparo
Customer Service
She was born in Rosario, Argentina, so we've all asked her about Messi at one time or another. She enjoys the outdoor life with family and friends. Always accompanied by grilled meat and Mate tea.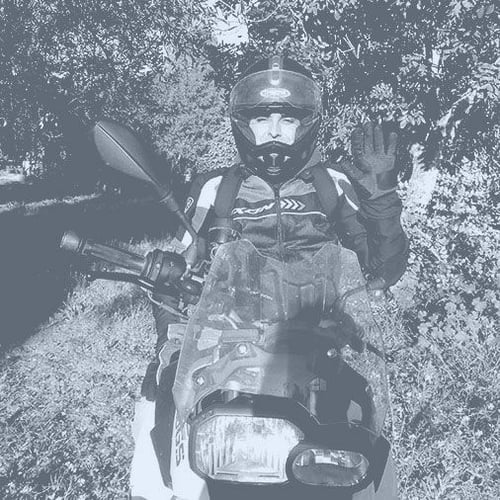 Ricard Blasco
Product
If we had a back room, Ricard would undoubtedly be the one in charge. He spends his days working on the back-end, making sure that Captio's gears are greased to perfection. More or less the same as he does with his motorbike.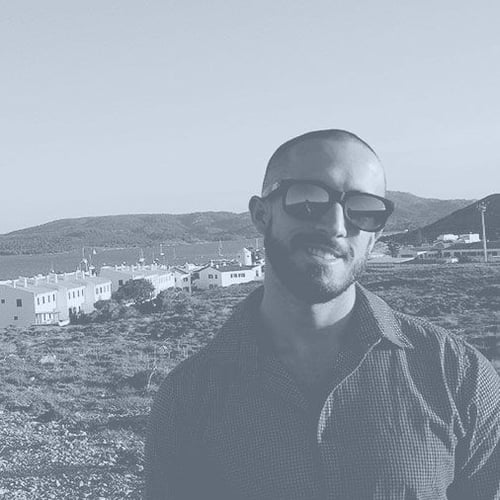 Roger Barrera
Product
Roger is a great communicator. He tells the worst jokes in the office with great flair and spends his days fiddling with APIs and technology to ensure Captio is compatible with all the systems you use in your company.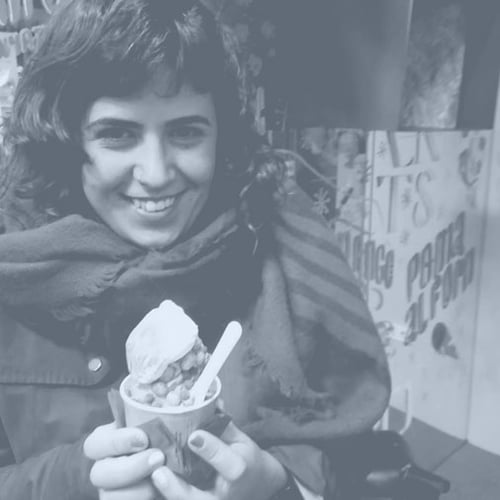 Rosa Castellnou
Marketing
In her daily life, Rosa immerses herself in the depths of Social Media to communicate with our audience. She can always find the right word, and if she can't, she'll invent it. She has a weakness for olives and has the most beautiful cactus in the entire office.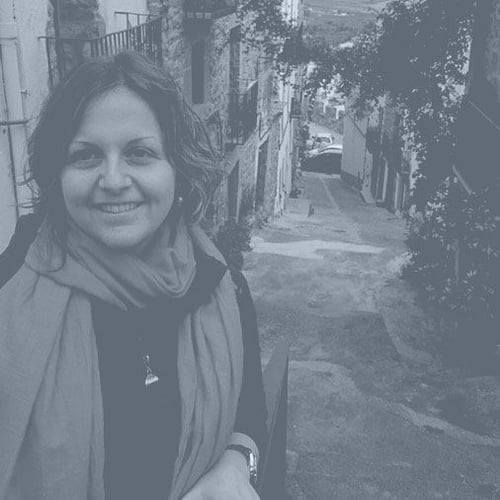 Sara Barreda
Finance
Sara is organised, methodical and meticulous. She spends her day between reporting, controlling and other financial "ings". She loves paddle tennis, escaping to the sea or the mountains and that "the numbers add up".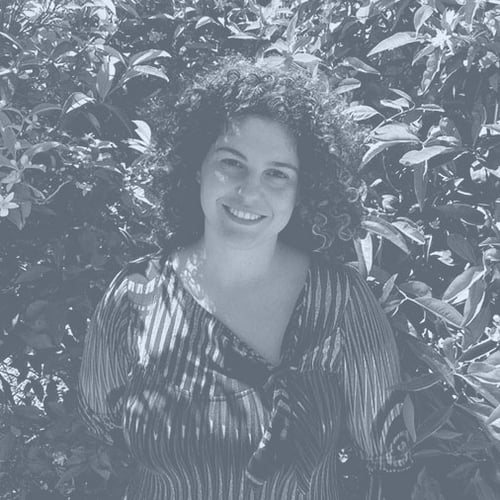 Sílvia Andrés
Support
The happy voice at the other end of the phone. Sílvia uses her technical knowledge, efficiency and natural charm to magically convert users with questions into users with smiles.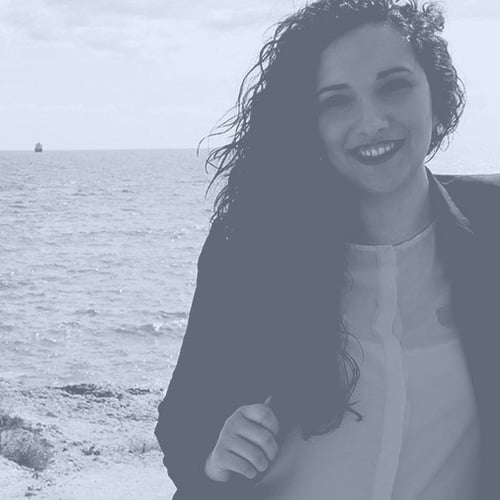 Tamara Navarrete
Marketing
Nobody gets across Captio's advantages like Tamara and this is why she is the one who sallies forth to explain them. Our globetrotter loves poetry, Seville and the hustle and bustle of travelling, although she recognises that returning home is always the best part of the adventure.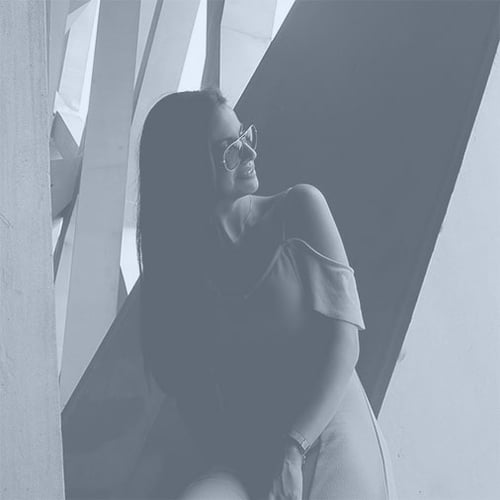 Tania Bazzano
Sales
Tania studied architecture, and we believe this is where she gets her organisational and planning skills from. She has practised ballet all her life, which is why her balance and sweetness make her the perfect professional for the sales department.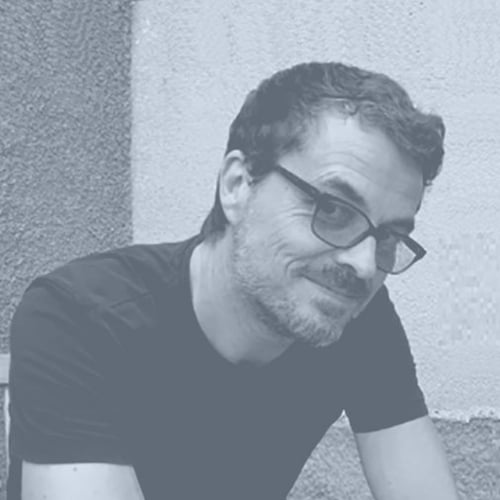 Tom Dewispelaere
Customer Service
Tom played funk and soul in rainy Ghent until his work as a DJ brought him to Barcelona. He liked it, so he decided to change from Belgian beer to Spanish wine and stay on. He then ended up in the world of technology, but that's another story.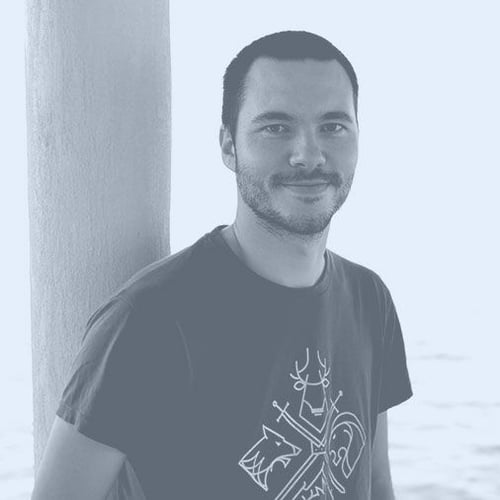 Víctor Beltrán
Product
A lover of technology and sport. Victor is from Aragon, but the other half of his heart belongs to the Ebro Delta, the perfect combination to excel in tweaking Captio's APIs and back-end.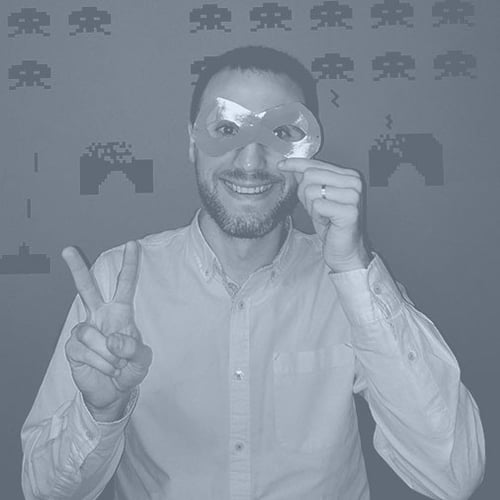 Àlex Martínez
Product
Àlex's job is to anticipate our customers' needs and problems. If you ask him how he does this, he'll tell you he uses his spider-sense. He's a big fan of comics and he drinks his coffee from a Spiderman mug.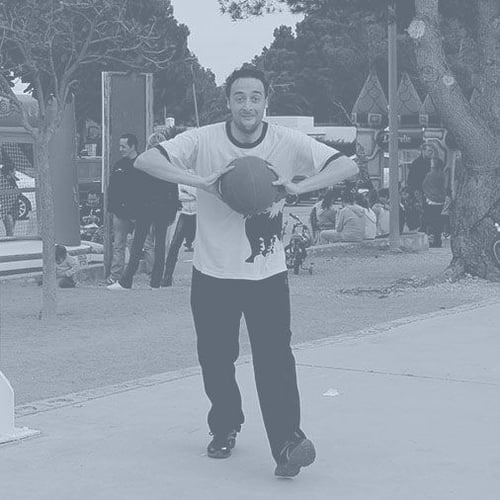 Óscar Mateu
Product
An ace on and off the court. Óscar is a team player down to his roots, who demonstrates his skills both on the basketball court and in our development team. He also has a sensitive side that finds expression through his painting.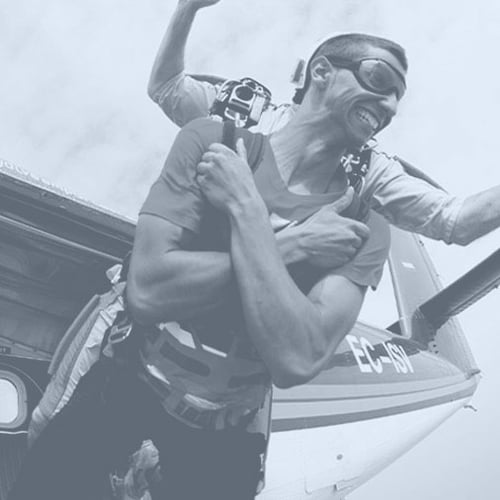 Óscar Oliver
Product
Nothing can stop our adrenaline junkie: he enjoys diving, parachuting and canyoning and as a born explorer, he believes that roads are for novices. But his favourite challenge is to control and guarantee the quality of Captio's application each and every day.