American Express Global Business Travel has published the results of its EVP Barometer 2015, highlighting a 1.42% increase in companies' spending on corporate travel in Europe in 2015, which is double the predicted rise. The growth in the sector is a consequence of the internationalization of companies
The Business Travel sector has cause to celebrate. According to American Express Global Business Travel, spending on business travel rose by nearly 1.5% in Europe in 2015, more than twice the increase predicted by the same barometer last year, with a forecast of 0.7%.
The increase in the Business Travel sector is the result of companies' internationalization programmes. The Barometer reveals that half of the company's surveyed plan to grow and expand their businesses internationally next year (in 2014, the figure was 38%). Moreover, the report shows that a third of the participants plan to increase the budget assigned to corporate travel over the next three years.
In any case, 76% of the professionals surveyed still believe that business trips are a necessary cost, compared to 24% that see them as an investment. Meanwhile, 21% of the participants state that they would be interested in receiving more information on the return of investment of business travel.
The 3 big priorities of companies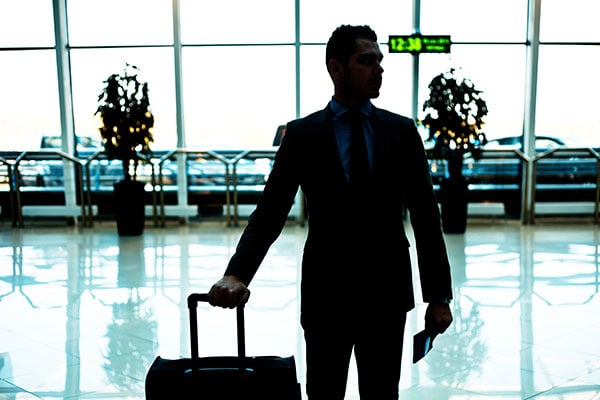 Traveller safety has become the top priority for companies in terms of their corporate travel management. This issue has gained increasing importance over the past five years. In 2013, safety ranked in second place in terms of companies' priorities, and has risen in importance by 24% over the last two years. A total of 96% of the companies surveyed have implemented safety procedures (traveller safety), although only 24% have given their corporate travellers specific training on safety.
Despite having held the top spot for two years, cost control dropped to take second place in the ranking of company priorities. 52% of the professionals surveyed think that management costs can still be optimized to a certain degree. However, 50% of the participants recognized that these efforts increasingly focus on improving processes. This includes more comprehensive evaluation of expenses and the importance of the trip above that of the booking. Another important factor in this respect is the implementation of online tools and the use of expense management tools.
In third place was traveller satisfaction, which climbed from sixth position. 50% of the professionals surveyed have put mechanisms in place to gauge the satisfaction of their corporate travellers, compared to 45% last year, with 22% using this feedback to improve their travel policies. The travel managers are increasingly aware of the importance of tools and processes that have a positive impact on the travel experience. These include itinerary management, the incorporation of mobile technologies and new payment and expense reconciliation models, techniques that have a positive effect on traveller satisfaction and their productivity.