Travel management has its secrets for efficient business travel management and for ensuring travellers' comfort. Here, we reveal some of the key ways to achieve a balance between service price and quality.
One of the challenges of travel management is balance. In other words, finding the best services at the best price. Of course, without having to lower quality. Keep in mind that the comfort of business travellers is crucial because it can affect productivity. Thus, some of the main elements to achieve balance are at the core of a well-designed travel policy and the use of self-booking tools. It is also important to take globalisation and data integration into account.
A well-designed travel policy
A well-designed corporate travel policy protects your employees when they travel, reduces their expenses and defines the administrative procedures necessary to validate expenses. It is also important to have a workflow for checks and authorisations as the core of a well-defined travel policy.
Self-booking tools
At the present time, more than 50% of large companies use self-booking tools. Indeed, according to the experience of the sector, using this booking system can reduce the average price per booking by up to 20% in comparison with off-line processing.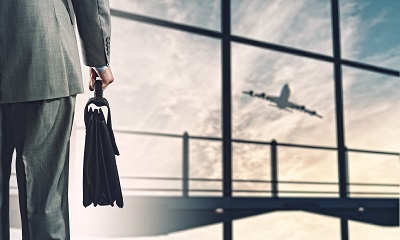 Globalisation, a decisive factor
The growth and internationalisation of companies require the consolidation of their travel programmes. For this reason, corporate travel management must take into account the need for clustered volume management. A type of management that will affect procurement with suppliers and the standardisation of travel policies, processes and tools.
Data integration
As part of the objectives of improving efficiency and productivity, the processes for integrating database management systems constitute the present and future of travel management. It guarantees the traceability of data on booking requests in all the processes involved.