In general, company allowance means the allocation paid by the company to the worker when he/she has to travel away from his/her usual place of work. Allowances are usually a fixed sum earmarked by the company to cover one kind of expense or the whole set of expenses.
By contrast, there is the form of managing expenses in which expenses must be justified, through which the worker is paid the amount justified. There are also mixed models.
There are various types of allowances: one dedicated to subsistence and another to accommodation costs. Companies usually provide several kinds of allowances to their workers, adapted to different typical situations. To generate this structure, parameters are used such as time taken, distance covered, and even type of journey. This categorization establishes the company's most common travel expenses scenarios.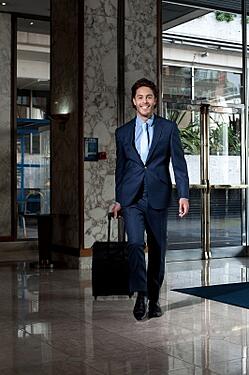 The conditions for reclaiming subsistence expenses are usually regulated in the company's expenses policy. Accommodation expenses are the amounts paid to cover costs directly related to accommodation. Staying the night in a hotel usually occurs when the journey concerned is long. Reclaiming accommodation expenses usually involves proving effectively that the journey concerned is long and it would not have been viable to travel to the destination and return to the usual place of work the same day. These justification requirements should be regulated in the company expenses policy, by setting limits per country or per day, or by paying the expense justified through a receipt or invoice.
Grouping expenses in the form of half board allowances or full board allowances is common.
Subsistence expenses comprise expenses covering the employee's subsistence or meals. According to research, they comprise around 9% of the cost of travel. They can be managed in several ways. One way is to create concepts encompassing several things, giving rise to what is known as the half board allowance or full board allowance (which would combine the costs of breakfast, lunch and dinner with the accommodation costs, these being linked to an allocation designed to cover all the costs of a worker spending an entire working day away from his/her usual place of work). Another common form of expense management is to create the allowance/food item, which assigns an amount to a specific meal, for example €25 for dinner, €20 for lunch or €10 for breakfast.