Only 21 miles separate England from France. This is one of the main reasons why companies from both countries tend to do business together. Each country has very different values, customs and ways of doing things. Thus, it is important to take note of these aspects before starting to get in touch. Knowing more about the people in front of you will enable you to do good business, in a good atmosphere. As a fact, it's always much easier to get a contract signed quickly when you know who you are dealing with. So, what are the cultural differences between English and French companies? Focus.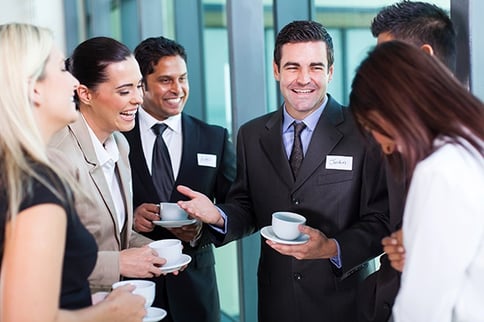 In France, a company with more than 50 employees is obliged to have a employee representative committee. This department has several roles: it serves, among other things, to organize events, to defend employees interests, to ask for better working conditions when needed, etc. No, in England, employee representative committees do not exist.

The French are very fond of strikes, unlike the English. Indeed, there is not a week without a strike going on. Even if the French are less unionized than the English, this does not prevent them from going to demonstrate their anger in the streets as soon as a decision does not suit them. "Why does the number of strikes differ that much from one country to another? ". The secret lies in negotiation. Indeed, in the case of a disagreement, the British are more likely to sit around a table, as long as it takes, to find an arrangement. Both parties listen and debate until they agree. In France, exchanges are shorter. Discussions are confined to idea swapping. Agreements are rarely signed, as finding common ground is very difficult. Things must be clear for all parties when it comes to making decisions and / or making partnerships with French companies.

Regular working hours are slightly higher in England than in France. Indeed, the British work on average 37 hours a week, while French law limits this time to 35 hours (overtime is paid more). The French look very much at their working time. Many do not enjoy working overtime. The English are less concerned about the time they spend at the office. Many English people are shocked to see administration offices closed during meal times (between 12pm and 2pm). Even if it is hard for the French who have many difficulties to find a niche to get their administrative procedures done, they have got over it.

The French tend to separate their working time from their free time more than the British employees do. If it is customary to drink a beer with colleagues at the end of a hard day of work, the French prefer to go home and / or get on with their personal activities.

Humor is the key word in the UK, but we are not teaching you anything there. However, this is not the rule in France. As you will have understood: the atmosphere is more tense. The higher one climbs the hierarchy, the more the atmosphere is tarnished by stress. Authority is very present in France. It is unthinkable to see a boss and an employee talk about golf together for instance.