When managing expense and mileage claim spreadsheets, the concepts of allowances and expense reimbursement are often confused. However, they are two distinct concepts: the per day allowance is a fixed amount that a company gives its employees up front to cover the expenses for certain items, while an expense reimbursement is simply a matter of returning the money to the employee that they have spent on specific items. Which management model should we choose? Joaquim Segura, Director of Operations and Co-Founder of Captio, shares some insight with us.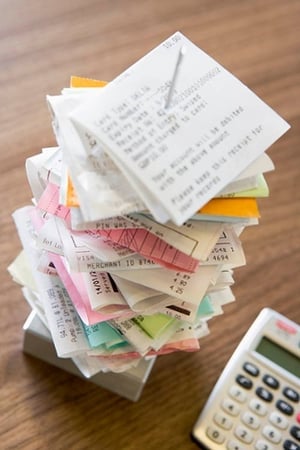 Traditionally, per day allowances gave companies a way to facilitate the reimbursement of money spent by employees when travelling for professional purposes. A fixed amount is established, usually stipulated in the Collective Bargaining Agreement, regardless of what the employee spends, depending on whether it is a case of a half daily allowance, a full allowance, a national or an international trip, etc.
This model enables expense management to be simplified, both for the employee and the supervisor, as there is no need for a detailed expense report. It is simply a matter of verifying if the allowance is in accordance with the trips taken. As such, both parties save time and paperwork.
However, unfortunately, in many cases, this model has been abused and, on some occasions, it has been exploited as a way to get an extra income on top of the salary. Some employees claim allowances that they are not entitled to or above the amount of expenses that the trip requires.
Nowadays, there is a trend towards eliminating allowances and replacing them with expense reimbursement. For the employee, this means having to submit a detailed expense and mileage claim spreadsheet with the corresponding receipts. Meanwhile, for the supervisor, this involves checking these reports thoroughly to ensure that they are correct.
The benefits of this model include an overall reduction in costs related to travel, as the reimbursement only covers the amount that has actually been spent. In addition, the company gains greater visibility of these costs for subsequent analysis, generating opportunities for saving, such as negotiating power with suppliers, etc.
Therefore, in order for this model to work effectively, it is crucial that the company establishes a clear expense policy for its employees. The process of expense report generation, supervision and administration has to be as simple as possible, to prevent it becoming an administrative burden for all of the parties involved. It also goes without saying that it is important to have visibility in terms of expenses, and control over them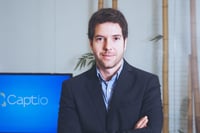 Joaquim Segura
Director of Operations and Co-Founder of Captio