The processes related to company travel management can change radically through the implementation of specialised tools. The market offers a variety of solutions for various aspects of business travel. Business software companies already offer such solutions to companies.
Given that looking at the issue in full would probably require an entire eBook, the following is a description of two of the areas in which there is more room for improvement for companies that manage their travel in a more "traditional" way. The areas in question are automated travel booking and travel expense management.
Up to 50% of transactions related to business travel are completed after the booking stage of the trip.
Travel is subject to many contingencies that may require changes to the services that have been booked: meetings that go on for longer than expected, flights arriving late, last-minute changes. This forces us to rethink bookings during the journey and it is often the reason why they are not made according to the best parameters for the company.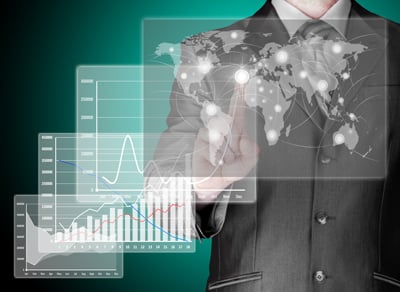 This category would include self-booking tools, which provide travellers with means to manage their new bookings also according to their company's needs. In this case, the benefits come from making the new bookings in accordance with the company's expense policy and, at the same time, prioritising the hiring of selected suppliers with whom beneficial agreements have been signed.
Another large category with much room for improvement is the application of company expense management platforms. These tools improve the expense reporting and monitoring process by automating the parts of the process that are still performed manually and providing greater control and visibility of their results.
Taking the process from the start, they improve expense reporting by workers, automating the creation of expense notes, which are the usual documents used to claim reimbursement of expenses. In most companies, this process occurs on a monthly basis and 80% of the time it takes about an hour. Automating this point will be very interesting if the company has a team of workers of a certain size who travel on a regular basis.
Another key benefit these tools offer is the increased visibility and control of company expenses. They usually offer a number of features related to company policies. Proactively detecting breaches not only makes it possible to reveal errors, but also reduces fraud, a sadly common factor in corporate travel expenses.
Fraud reduction is in most cases higher than 90%.