Research by the Global Business Travel Association reveals the points of view of travel buyers and managers all over the world with respect to company's corporate travel expense management and the impact of these expenses on management costs. The time for change is here. What are you waiting for to digitize and save time and money?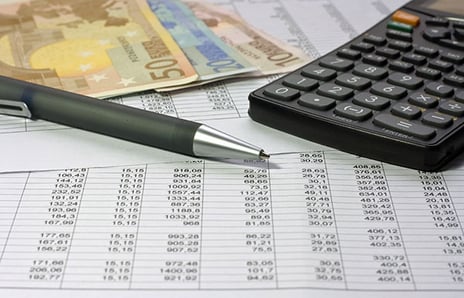 Research by the GBTA Foundation reveals the shortcomings of conventional expense reports. According to the report, each year, as a general rule, companies all over the world waste approximately half a million dollars (equivalent to 458,000 euros) and 3,000 hours correcting errors on expense reports. The average cost of processing a night in a hotel is 58 dollars. However, 19% of expense reports contain errors or leave out information that all adds on a further 58 euros and 18 minutes for correcting each report.
The research also reveals that 70% of travel buyers currently process expense reports internally with third-party software. A total of 19% do so without the help of a third party and 4% outsource the process completely. Moreover, half of the companies that process expense reports internally without third-party software state that the main pain points that they encounter with the process are the identification of expenses (49%), data entry (54%) and attaching receipts (55%).
"This study sought to identify pain points and areas for improvement in the expense reporting process so companies can find ways to improve efficiency saving money, time and resources," explained Joseph Bates, the Foundation's Vice President of Research. "With the rapid introduction of new financial products in the business travel industry, companies should continually evaluate their existing practices and business needs to ensure they are working as efficiently and cost-consciously as possible."
Significant points for change
What the research makes clear is that expense reports involve a significant burden for the Finance Department. Paper-based expense processes are the most prone to error and are completely inefficient. However, there are methods to combat this, such as in the case of Captio, the solution that manages the entire expense report process in an automated way.
The report also reveals that "88% of those surveyed who do not currently use any type of electronic digitization platform state that having such a digitization tool would improve their processes". However, for companies that have embraced expense management solutions, the reality is very different. Using these platforms means that expense management is no longer a headache for travelling employees or administrators, and the process is completely transformed. Simply by taking a photograph of the receipt that is directly loaded onto the software, the data is automatically scanned and administrators have access to the information in real time. As a result, a faster and more efficient process is achieved.
Global differences depending on the location
The research also highlighted the differences in expense report management depending on the location. It reveals that 86% of travel buyers in North America and the Asia Pacific region use expense management software, while the figure in Latin America is 60%. However, it is more likely that Latin Americans use another computer program to process their expense reports (50% compared to 22% of the total).
In contrast, European corporate travellers (35%), in a market led by Germany (representing 45%) are those most likely to submit expense reports on paper.
In terms of receipts, submitting them in paper format is still the most popular method (63%), particularly in Europe (81%) and Latin America (71%). The exception is North America, where the majority of travel buyers submit their receipts using scanned images (84%), electronically (62%) and using a smartphone (61%).
As you can see, the hidden costs associated with old-fashioned solutions are extremely significant. The time for change is here. What are you waiting for?