If business trips to other countries are regular in your company, you have most likely wondered about the best way to make payments. Should you change money before the trip, change money when you arrive in the country, withdraw money from a cash machine or pay directly with a credit card ?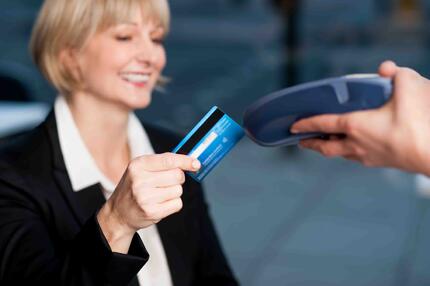 According to a study published by MasterCard and TNS Infratest, the answer is clear: The cheapest way to make payments abroad in most cases is to use the bank card in the outlet. On the other hand, withdrawing money from a cash machine or exchanging currency is significantly more expensive. The study highlights quite a few cases where this is particularly noticeable. In the United States, for example, exchanging currency is 14% more expensive than paying by card in the outlet. In France, the most expensive option is to withdraw money from a cash machine, while using the card is still the cheapest option.
As the study shows, bank cards have a lot of advantages, which go beyond saving you money. They save you time, as there is no need to go looking for cash. It is one less thing for the company to worry about and for the business traveller who gains in agility whilst travelling abroad. The study also takes into account contactless payment systems, whether it be with the card itself or with the mobile which, according to experts, means less queues at the checkout due to doing shopping faster and a better control in real time.
Another advantage is security, especially compared to using cash. EMV chip technologies, the PIN code, monitoring of payments made, which can also be made on the spot... help to make payments secure.
In addition, expense control is much easier, as much for the business traveller, who can better monitor his own expenses, as for the company, that can better ensure that spending complies with internal policies as well as prevent possible internal and external fraud.
In order to carry out this study, MasterCard and TNS Infrantest's research took into account 25 different travel routes. On these routes, exchange of local currency was analysed while taking into account different new forms of payment.