Emirates present the world's most exclusive seat. The model has been designed for the passenger's complete comfort, ensuring that they are even more comfortable when sleeping. The airline will fit the new seats in all of the Boeing 777­300ER that it receives from November onwards.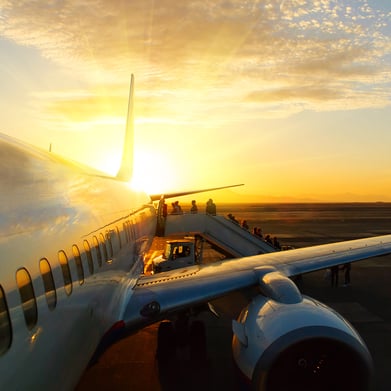 Emirates have presented the most luxurious business class seat in the world for its Boeing 777 aeroplanes. It made the announcement at the leading trade fair for he global tourism industry, the ITB in Berlin, where it revealed the new model of seat that will be fitted to all of the new Boeing 777­300ER aeroplanes that it receives from November onwards.
The new seat has been designed to ensure the complete comfort of the passenger: with ergonomic arm rests, 72 inches of space and the latest model of touch screen control for changing the position of the seat up to 180 degrees, enabling it to be fully reclined for sleeping.
The Chairman of the company, Tim Clark, explained that they have given the seat " a more modern and original look, retaining all of the features that our passengers like and adding a few more, enhancing their level of comfort even further when sleeping".
Manufactured by B/E Aerospace, the seat is inspired by the interior of a modern sports car and it is upholstered in light grey leather with a diamond-shape pattern sewn in. The seat takes care of even the smallest details in order to achieve maximum comfort and an overall elegant and attractive appearance.
The new seat retains many of the most popular features of the current business class on Emirates' Boeing 777s, such as the personal minibar, the layout of the seats, one of the largest individual television screens in the industry at 23 inches and the renowned on-board entertainment system.
However, in addition, passengers will also be able to use a USB port to charge their electronic devices, an HDMI port to display content from their personal devices directly onto their IFE screens, and a greater range of lighting options for reading and resting. Emirates have also added a new privacy panel between the seats, a foot rest, an area for storing your footwear and a larger auxiliary table.
The seat keeps the company's characteristic colours, light and dark grey, which are set off by the walnut colour of the border of the on-board entertainment screen, the central console, the minibar and the privacy panel, which also maintains the colour scheme that distinguish the interior of an Emirates cabin.