The security of our customer's data is our priority. Captio employs the best market practices and the most stringent standards to guarantee this, so that you and your company may have peace of mind.
This is why we have improved our mechanisms for controlling access, making them more robust and, at the same time, capable of adapting to the most demanding security policies in each corporate environment. The new features include: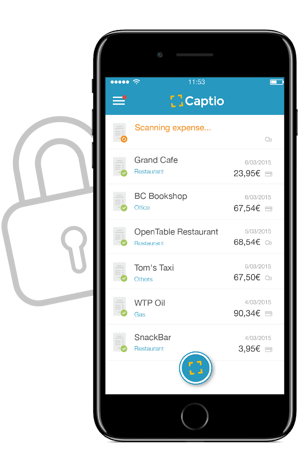 Quality policies: configuration of the parameters for the definition of a valid password (number of characters, use of upper case letters and symbols...).

Renewal policies: the administrator may instruct Captio to require specific users to renew their password the next time they log in.

Repetition policies: configuration of mechanisms to prevent the repetition of former passwords in the renewal process.

Expiry policies: configuration of duration periods for passwords.

Lockout management: definition of the maximum number of consecutive incorrect log-ins allowed before Captio blocks the account. Once blocked, only the administrator may unblock it, making it necessary for a new password to be established, if deemed appropriate.
This set of features provides companies that work without an Active Directory system with the mechanisms so that, no matter what kind of company you have, you enjoy an access management system built to certain quality assurance standards.