Given that business travel expenses are increasingly important for businesses, it is essential to optimise their management.
Travel expenses mainly come from subsistence allowances (meals) and transport (fuel if the worker uses his/her own car or the cost of taxis and planes, etc.), which means that they are easily anticipated. However, unforeseen events, meetings that go on longer than expected, traffic jams and flight delays, etc. can lead to changes to plans and increase calculated costs.
The following are 5 essential steps to better corporate travel management.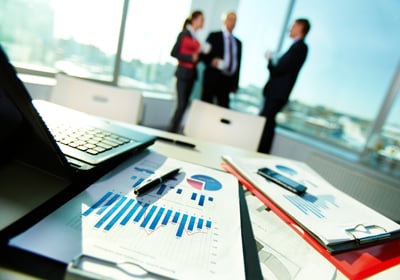 Steps for planning your business trip
1) Examine the context beforehand.
Consider where you are travelling to, the time you will be there, whether you are travelling alone or with others, what you will be doing at your destination and where, etc.
2) Depending on the length of the trip, choose the most suitable accommodation.
If the stay is less than one week, a hotel is the most suitable place due to the conveniences for the worker and to control the budget. For longer stays and for stays of up to a year, apartments with cleaning and maintenance services would appear to be the best option. Finally, for even longer stays, traditional rental is the best option.
3) Don't forget associated costs.
This refers to foreseeable expenses such as transport from the airport to the hotel or the workplace at destination or car parks if the worker uses his/her own vehicle, etc. It is therefore advisable to list the usual costs of the company to include them in the budget.
4) Book in advance and compare prices.
Especially on trips that require sleepovers or catching a plane, you should book as early as possible because prices are usually cheaper. As the date approaches, they go up because of the law of supply and demand. It is also important to compare the different companies in the sector in particular, whether airlines or hotels, and it is also useful to check whether or not they offer packs of both on specialised websites or at travel agencies. You can also commission an agency with these procedures.
5) Tips to reduce the consequences of unforeseen expenses.
Make bookings that allow for changes to dates or that are refundable in case there are changes to meeting schedules, etc. It is also useful to take out insurance to cover lost luggage, flight cancellations, etc. Finally, it is a good idea to assess the work with business travel suppliers, who usually have special-offer packs and will avoid wasting time on searches.
These are simple and effective rules that not only benefit the company financially, but also ensure workers' peace of mind during their business trips.