Business travel is one of the most important budget items for businesses, surpassed only by total spending on salaries and investments in R&D. Besides the economic effort involved, companies need to be aware that when they are travelling, employees stop doing other tasks, which can lead to a cut in productivity. Turning travel expenses into a profitable investment must be a main objective in any organisation, albeit one that is not easily achieved.
Direct and indirect expenses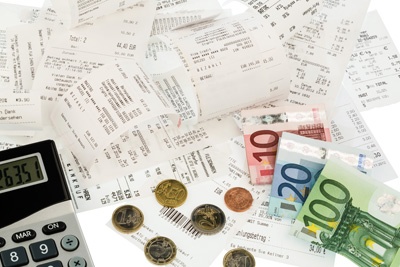 In travel expenses it is important to book not only direct costs: transportation, accommodation, per diems, travel, etc., but also indirect costs, which can sometimes be higher than the former and include the following:
Billing and accounting
Monitoring, control and processing of expense notes,
Hotel and transport booking fees.
Cash advances.
Investment in travel management technology.
Travel planning.
Insurance policies.
Safety and care costs for the employee who is travelling.
Contingencies: unbooked extra expenses, theft, compensation, etc.
Keys to capitalising on travel expenses
Once the employees' travel budget has been calculated, whether it is ultimately lost expenditure or offers a return on investment (ROI), i.e. the trip is turned into a profitable investment to help achieve better sales results or operating profits, is something that basically depends on the company itself. As always, the key lies in organisation and strategy.
The following are the 6 basic keys for capitalising on a business trip:
1) Organisation and comprehensive planning of meetings and activities
The goal should be to achieve more in as little time as possible because the shorter the trip, the less the expense and the earlier the professional will be back at the company to perform his/her normal functions.
For this reason, it is very important to organise every single detail and, whenever possible, before the trip begins:
Define the goals and objectives

as well as possible.

Organise

all the meetings, actions, activities and events to be attended.

Manage time properly

by planning an intense but realistic agenda.

Classify

the different types of meetings and events and prioritise those that will be more effective for the company's interests.
2) Study and establish the exact travel route
The aim is to analyse the various travel destinations and the journeys that are necessary, always choosing the most practical and profitable means of transport and always having an alternative in case of cancellations or unforeseen occurrences. It is also highly recommended that corporate travellers have a service for emergencies and unforeseen occurrences, provided by the agency or by the company's travel manager, so that they know what to do in case they have to make last-minute changes and can avoid wasting time, money or business opportunities.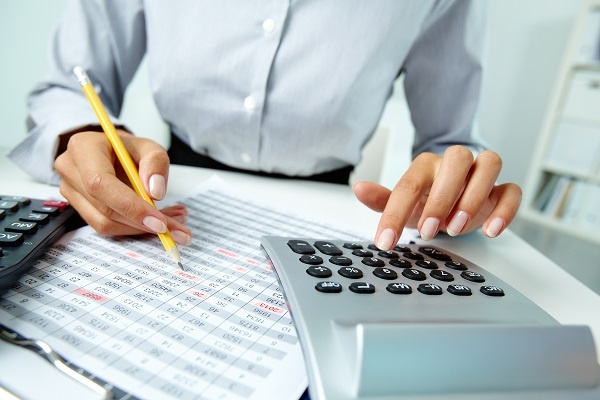 3) Take into account the formal aspects
Image (clothing, personal appearance, etc.) and following protocols (tips, greetings and farewells, etc.) are very important, as is having the necessary documentation and all kinds of travel formalities ready for each destination. Believe it or not, ignoring these aspects can lead many projects and businesses to failure.
4) Check and manage expenses using the appropriate IT tools
A small investment in software for managing, controlling and supervising travel expenses is tantamount to improving efficiency, optimising time and saving costs.
In an increasingly globalised world in terms of markets and business organisation, business trips are absolutely essential for a company's consolidation, growth and even its survival. Managing them properly means paying attention to a basic part of business, which can act as a relaunch ramp for any organisation.
5) Monitor travel expenses
The statistics drawn up to obtain information on expenses during trips. In the long run, this information provides records that will help the company plan the future budget. All this information also makes it easy to control the travel policy and optimise budgets. The statistics can include a long list of expenses. Not only the cost of the airline ticket, hotel or taxi. The list also includes other items, such as the following:Visas and their processing.Currency exchange.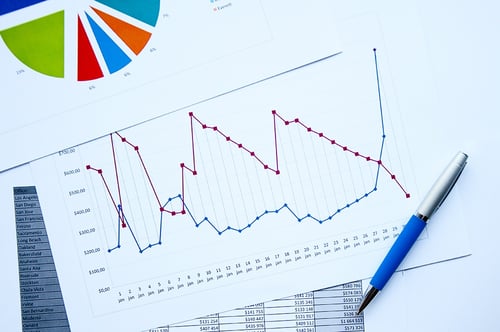 Travel insurance and assistance
Wi-Fi access
Renting rooms for meetings, product presentations or training activities
Vehicle parking
Private travel
Mini-bar
Cosmetic services
TV on demand, etc.
In other words, all the expenses on a settlement sheet are by no means negligible.
6) Check advance payments and bank statements
Making advance payments to workers on the move implies an extra cost for the company to be assumed without guarantees of when they will be recovered. This way of managing expenses makes it necessary to exercise absolute control over the various payments made by the employee.
Similarly, when we decide to give one of our employees a company credit card, we must control how it is used. It will therefore be necessary to check that the card statements correspond to the tickets listed on the expense sheet. This process allows the person on the move to reduce his/her expense management work.
The problem of business cards for the person responsible for checking them is that it is often difficult to identify the purpose of the expense on the statement. Therefore, the amounts must be very clear on the expense sheet. To avoid this, we can create an Excel spreadsheet for the worker to detail his/her expenses according to date, amount and concept to make the work of the person checking the statement easier or we can use software such as Captio to automate the process.