Etihad Airways' VIP lounges offer exclusive services to the airline's Business and First Class passengers. The many options available include showers, spa and kitchen 24 hours a day. Everything, in short, to make long waits less tedious.
Airport VIP lounges are not what they were. Now they seek to satisfy their Business and First Class passengers' every need, providing cubicles where travellers can relax on large beds, luxury spas and nannies.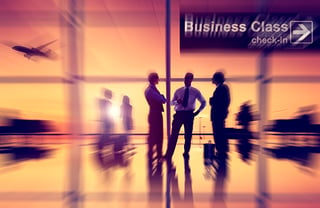 The clearest examples are the VIP lounges provided by Etihad Airways, which offer Business and First Class passengers a long list of services appealing to travellers' attention to detail. Everything, in short, to ensure that the wait in the airport seems as much as possible like being in a boutique hotel.
The company offers its Business and First Class travellers every nicety to make their wait an exclusive and elegant experience. Among the options you can watch a film, savour a gourmet meal or enjoy a relaxing massage in a spa.
The international buffet offers dishes from around the world, prepared from top-quality ingredients. There is also an a la carte option for all travellers desiring more specific dishes. And everything is provided 24 hours a day.
To make the flight completely relaxed, the traveller may take a shower or even enjoy a free 15-minute session in a spa, which they can extend through a range of facial or body treatments. This is what is known as the Etihad Airways Six Senses Spa.
For corporate travellers unable to disconnect from their work, these VIP lounges have a cosy business centre with comfortable armchairs, Wi-Fi service and USB power sockets forming part of a specific zone with all the cutting-edge equipment. Whatever the reason for the trip, the passenger may always opt to remain connected or informed through the individual TV pods.
If that wasn't enough, the airline's VIP lounge offers those with little time at their destination and the need to look impeccable for the occasion an ironing service and even a shave. When the traveller is ready, a chauffeur will take them to their chosen destination.