In a recent article, we discussed the best way to

pack a suit in your luggage

for a business trip. However, there is more to a business person's wardrobe than just a suit. Many more items of clothing have to be packed in a corporate traveller's suitcase. In this article, we focus of shirts, t-shirts and tops.
Shirts or blouses are basic items of a corporate traveller's wardrobe, for both men and women. To pack them in a suitcase, the best idea is to take a new shirt still in its packaging and wear it for the first time on the trip. However, that is not always a viable option, so we have to resort to other tricks.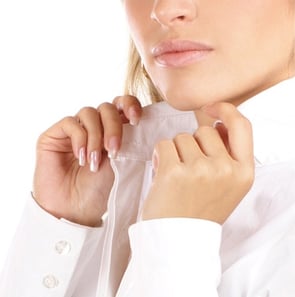 For men who are also taking a suit, the best option is to pack the shirt inside the jacket, when it is only folded horizontally, with the sleeves folded inwards. That way, the two items of clothing protect each other and it is easier to ensure that the collar arrives in good condition. Another way of packing shirts or blouses is to alternate them with the collar to one side on the first shirt and to the opposite side on the following one. In addition, underwear is handy for filling little gaps and helping to protect the collars from being squashed by the weight of the suitcase.
In the case of t-shirts and women's tops, there are various ways to ensure that you do not arrive with all of your clothes creased. One option is to roll up the items of clothing. That way they fit into any gap and are not damaged in any way. Another solution is to keep the plastic sleeves that they use to protect clothes at the dry cleaners or, if that is not an option, plastic bags for freezing foods. By packing items of clothing in individual bags, we prevent them from rubbing together and so keep them in better condition.
One last good tip for any item of clothing is to choose clothes that are made from wool or stretch fabric, which crease far less than other materials such as cotton or linen.