Travel management in a company encompasses everything related to business trips. This obviously includes their planning. Captio now offers a new feature that allows corporate travel management professionals to include the planning of trips in an automated, orderly and controlled flow which will increase the efficiency of their work. Find out how!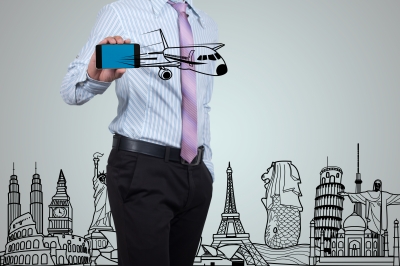 Business travellers and the person in charge of travel management need to be in regular contact to undertake their work properly. Workers have to send their corporate needs to the travel manager: hotels, flights, etc., so that the latter can plan and manage the reservations effectively.
Now, Captio includes a new travel request form to facilitate and automate this process. The advantages offered by this new functionality are manifold. On the one hand, the most direct and obvious benefit is that the travel request and its resolution is faster and more organised.Response times are shorter and the efficiency of the management by the travel manager is enhanced. Furthermore, there is an increased control of the flow. Requests can be integrated into the Captio approval work flows, thus ensuring them.Last but not least, this new module goes a step further towards ensuring compliance with spending policies put in place in the company. Travellers may only request trips that fall within the spending policies of the company. That is why the travel manager can have better control over their implementation and ensure in advance that the trips organised fall in line with these rules.
This module is the first in a series of new features Captio will be presenting in the coming months, focused on integrating the organisation of corporate trips in the automated flow offered by Captio.