If you travel for professional purposes, you are sure to be aware of the impact that it has on your personal life. How does business travel affect your personal life? And what about stress?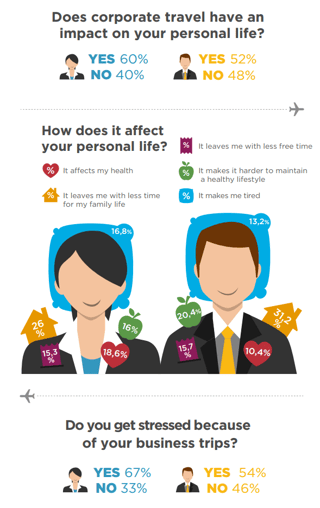 [INFOGRAPHIC] The personal impact of corporate travel
We hope you that you find it really useful!